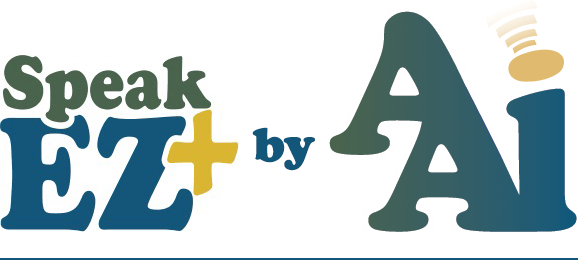 When Dragon is your choice for clinical speech recognition, Speak-EZ+ by Arrendale is the ideal add-on software to boost your productivity and reduce costs as you see more patients in today's hectic healthcare environment.
Buy Now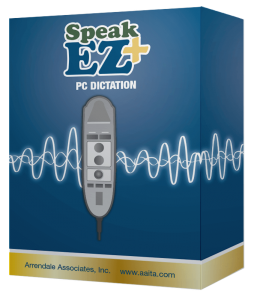 Dragon's speaker-adaptive engine allows you to talk naturally and at your own pace. Speak-EZ+ compliments Dragon by providing built-in visualization and feedback along with Dragon's voice navigation and correction capabilities. In addition, Speak-EZ+ enables dictation anytime and from anywhere even starting the "back-end" voice to text conversion while you are still away. Upon returning to your Dragon/Speak-EZ+ desktop, users may review the back-end jobs and also create new jobs in a "front-end" mode. Using Speak-EZ+ with Dragon improves operating efficiencies, increases productivity and augments provider satisfaction all while raising the overall quality of patient documentation.

Most dictators have days when being a transcriptionist doesn't fit into a busy schedule. Some dictations are complicated and costly for you to edit; Speak-EZ+ solves this conundrum with its unique editing-by-others functionality. By depressing the "Submit to QA" button, your dictation is sent for editing by a medical language specialist at a fraction of the cost of your labor, with the software returning the completed transcript back to the Speak-EZ+ repository and, optionally to your EHR. Transcripts can be signed right in Speak-EZ+ or sent to EHRs and PACS/RIS for signature.
Dragon, Only Better
Arrendale's Speak-EZ+ application manages the Dragon Medical Practice Edition 1 or 2 front-end process and presents the converted text for your review and any edits in an easy-to-use text editor. Furthermore, Speak-EZ+ :
Retains a copy of the dictation so others can listen to voice files via telephone
Includes courtesy copy functionality
Allows you to select a predefined template
Permits you to stop editing mid file and return later to the same position
Includes general, medical and pharmaceutical spellcheckers
Includes an integrated, physician-friendly e-signature function
Workflow Flexibility
Throughout the day as you dictate from your desk or between patient rounds on a smart phone or digital recorder, voice files are captured and indexed by Speak-EZ+ and automatically routed to your desktop. Logging into Speak-EZ+ before you begin patient rounds starts the process. As a Speak-EZ+ dictator, you have the option to dictate new notes at your PC using Dragon and a hand-held mike, such as a Philips SpeechMike, in a front-end speech rec mode. The design of Speak-EZ+ provides both front-end and back-end speech recognition modes in the same application, bringing harmony to administrators and their team of providers.
Our US Support Center delivers remote support and is only a phone call away for installation and system configuration.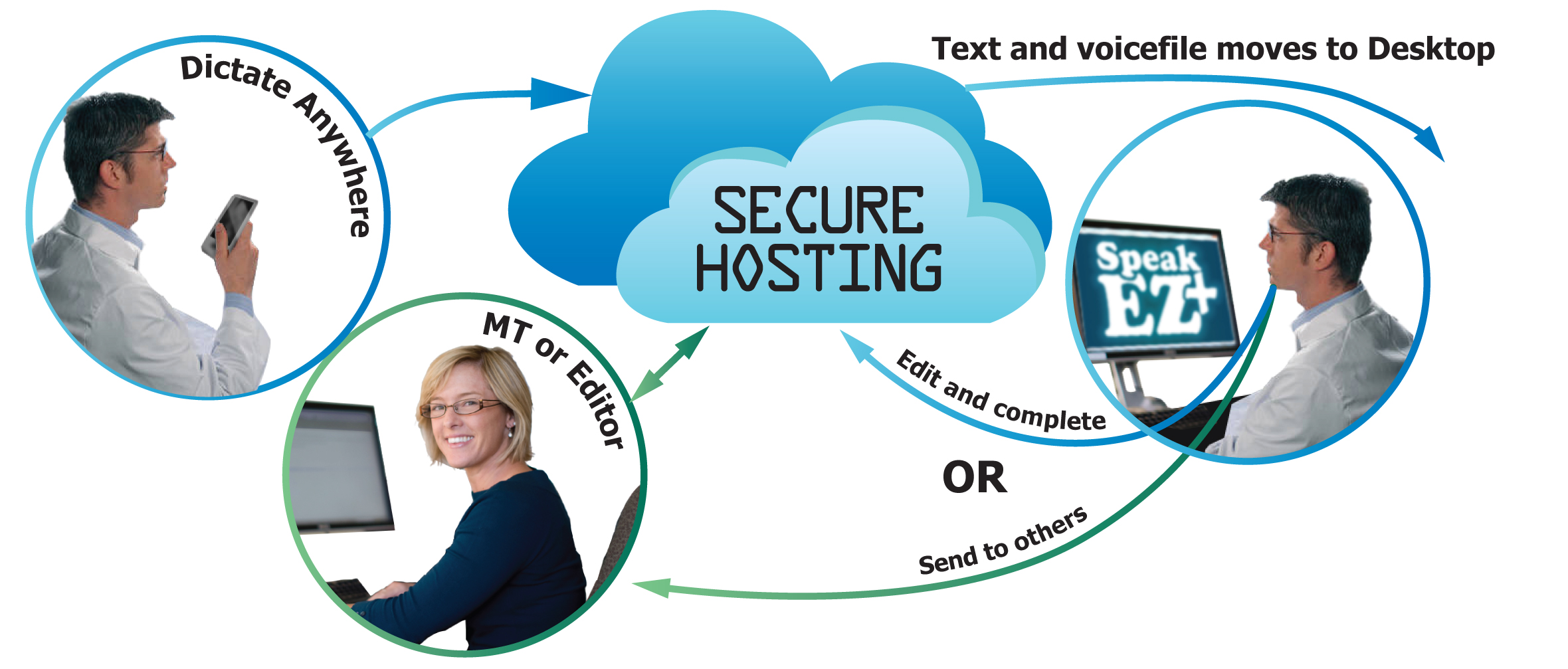 If You Already Own Dragon
Arrendale's Speak-EZ+ "Turbocharged Bundles" improve your Dragon productivity and satisfaction with the flexibility to dictate whenever and wherever you need. Bundle options includes Speak-EZ+ , DVR+, for your digital recorder dictations, and Mobile+, our smart phone dictation app that provides the added convenience to view, edit and sign reports on-the-fly.
Enhance clinical documentation with state-of-the-art technology
The  TA+ Bundle includes 3 separate software items to efficiently detail patient encounters
Dragon® Medical Practice Edition | Mobile+ | Speak-EZ+ 
Enhance Dragon With Exceptional Functionality
Already own Dragon?
Turbocharge it with Speak-EZ+
Purchase Now
$499
Arrendale Customers receive additional discounts
Need dictation on the go?
Landline functionality. Mobile convenience.
Purchase Now
$149
Arrendale Customers receive additional discounts
If you already own Dragon, our Turbocharged Bundle will improve your productivity with the flexibility to dictate whenever and wherever you need.